Image

Local Perimeter Pest Control in Virginia Since
Service From Your Neighbors
Fast and Friendly Treatments
Perimeter Pest Control in Virginia
Want to keep your home safe from pests? Perimeter pest control is the answer! The key is to prevent the entry of pests into your home. Don't let pests ruin your peace of mind. Take action now and protect your home and family.
Our perimeter pest control treatments keep out the following types of pests:
Ants
Roaches
Centipedes
Beetles
Spiders
Silverfish
And More!
Protect Your Family From Outdoor Pests
For more than two decades, ALM has been the trusted expert in lawn pest control in Virginia. We've seen it all and know exactly how to handle any outdoor pests. But it's not just about getting rid of bugs - it's about becoming part of our family.
When you choose us, you're choosing a team dedicated to delivering top-notch services and going above and beyond for our customers. We take pride in our work and strive to provide exceptional customer service every step of the way. You won't find a more committed and experienced team in the industry.
Don't wait any longer to experience pest-free bliss. Contact us today for your free quote and let us show you the ALM difference. Say goodbye to pests and hello to peace of mind. You deserve it.
The outdoor pest control service includes the following.
Multiple applications throughout the year to prevent lawn pests before they become a problem.
Pet and family-friendly treatments.
Treatments that maximize efficiency by providing targeted protection directly at the source.
100% satisfaction guarantee. If you're not happy with the results, we'll make it right.
Pest-Free Lawns for Over 20 Years
We have been providing lawn pest control services for over 20 years in Virginia. We have extensive experience in dealing with all types of outdoor pests. When you choose to work with us, you not only get relief from pests but also become part of the ALM family. Our mission is to deliver high-quality services and exceptional customer service. Get in touch with us today and experience the difference we can make!
Image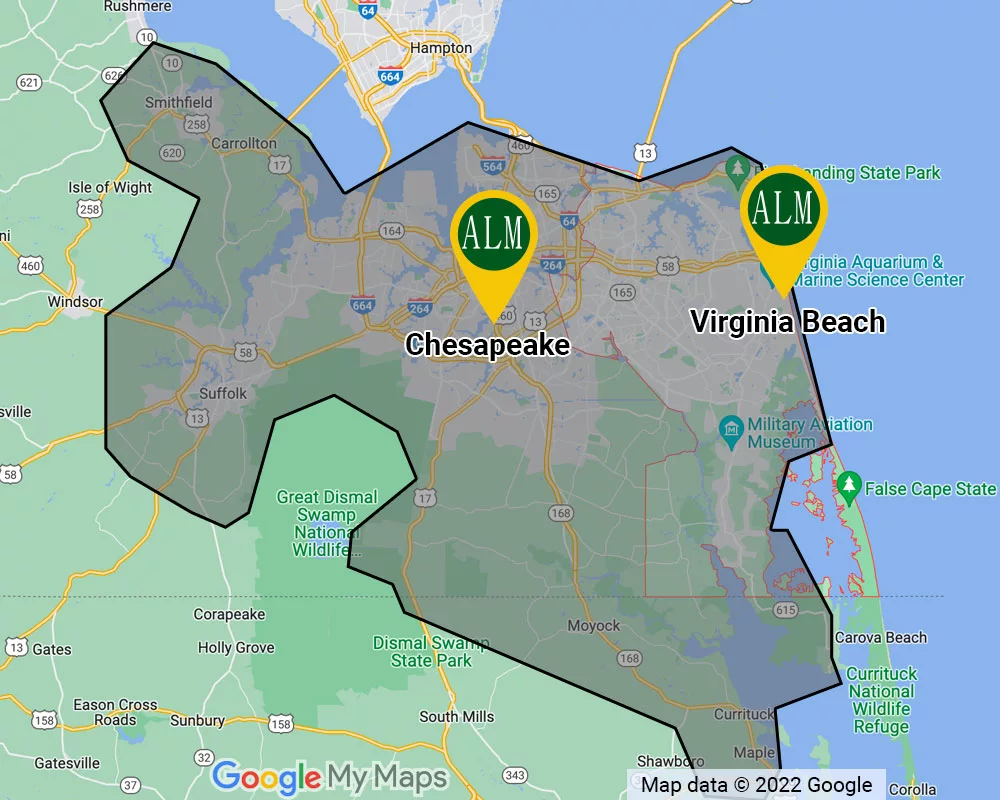 Local Lawn Care Experts
Areas We Service in Virginia
Agronomic Lawn Management has been proudly creating beautiful lawns since 1998.  We provide exceptional lawn care in Virginia in a manner that is effective and environmentally responsible. We are proud to provide our services to these areas: