Image

Get a Lush Lawn with Aeration Services
Service From Your Neighbors
Fast and Friendly Treatments
Lawn Aeration in Virginia
Do you want a healthier, more vibrant lawn that thrives all season long? Our warm-season core aeration service is the solution you've been searching for. With our expert aeration techniques, we can address common lawn issues in Virginia and transform your yard into a lush oasis.
Our lawn aeration services in Virginia include:
Thicken Your Lawn: Our aeration process encourages the growth of rhizomes and stolons, leading to a denser and fuller lawn.
Improved Nutrient Absorption: Loosening the soil allows oxygen and water to penetrate deep into the root system, providing essential nutrients for optimal growth.
Enhanced Water Retention: Aeration reduces compacted soil, preventing water runoff and allowing your lawn to retain moisture for longer periods.
Healthy Root Development: Our aeration service promotes strong and robust root development, ensuring your lawn withstands Virginia's challenging weather conditions.
Stunning Visual Appeal: Our services result in a uniform and vibrant lawn that will make your neighbors envious.
Family-Friendly Treatments
Rest easy knowing that our aeration service utilizes safe and environmentally friendly practices, ensuring that you, your loved ones, and your pets are protected. Contact our aeration experts today!
Experience the Difference of Local Expertise
By utilizing our local expertise, we guarantee personalized and timely service that understands the unique challenges of Virginia lawns. Our aeration packages are designed to cater to your lawn's specific needs, allowing you to choose the level of care required for optimum results. Trust the Expertise of for Guaranteed Aeration Results!
Our Warm Aeration Season Package
Our warm-season core aeration is an add-on service and is only offered in conjunction with our Warm-Season Lawn Care Programs. Your lawn should be aerated in the late spring for best results—usually the last week of April until the end of June. Aeration is an effective way to thicken your warm-season lawn.
Warm-season lawns include: 
Bermuda
St. Augustine
Zoysia
These grasses all use rhizomes and/or stolons to spread across your lawn. The new individual plants start to send out their own rhizomes and stolons, thereby thickening your lawn. Our warm-season aeration service loosens tight soil, allowing more oxygen and water to reach your lawn's root system. What does this mean for you? A healthier, more vibrant lawn that will get the nutrients it needs to thrive!
Our Satisfaction Guarantee
Your complete satisfaction is our top priority. If you're not completely satisfied with our aeration service, we will work tirelessly to make it right or provide a full refund. Give our team of experts a call today to get started!
Image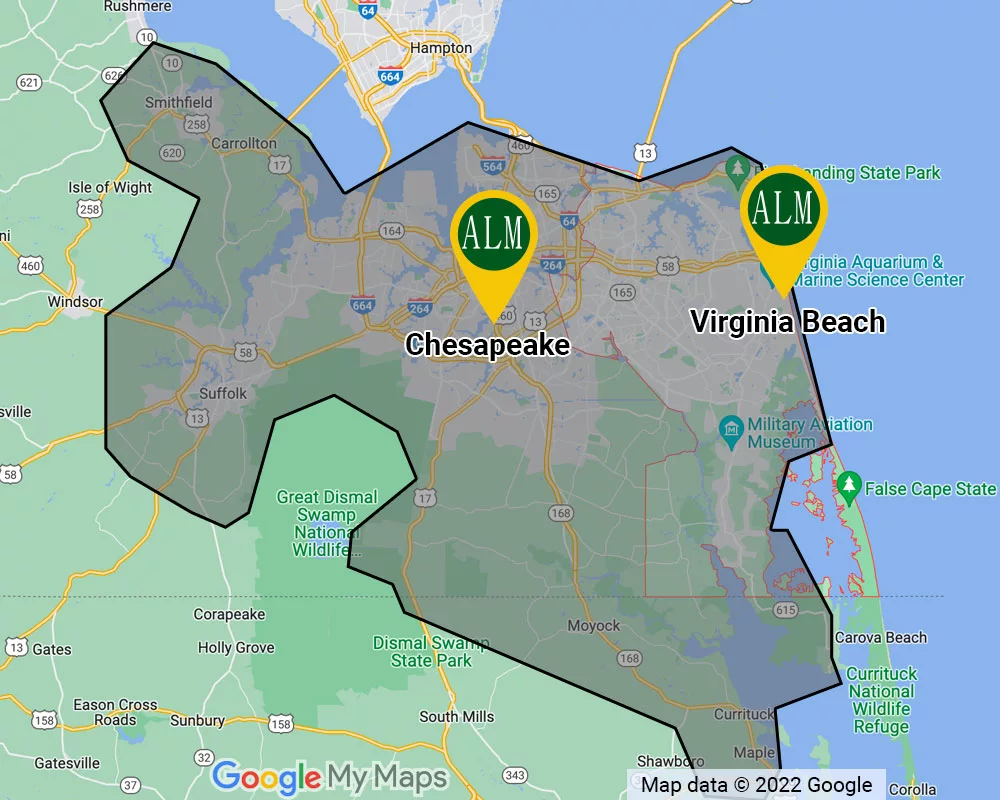 Local Lawn Care Experts
Areas We Service in Virginia
Agronomic Lawn Management has been proudly creating beautiful lawns since 1998.  We provide exceptional lawn care in Virginia in a manner that is effective and environmentally responsible. We are proud to provide our services to these areas: