Image

Get A Beautiful Yard With Local Grass Seeding in Virginia
Service From Your Neighbors
Fast and Friendly Treatments
Grass Seeding in Virginia
Enhance your lawn care program with our additional slit seeding service! Is your lawn looking dry, brown, and thin? Cooler temperatures can have an impact on the health and vibrancy of your lawn come spring. The secret to restoring your lawn is seeding! Slit seeding has proven to be the most effective way to repair damage to your lawn or turf. Whether you're looking to revive your lawn after a hot summer, cold winter, or even start a lawn from scratch, we're here to help with our professional lawn seeding services!
*Note: Our lawn seeding service is only offered as an additional service with one of our lawn care programs.
About this Service
Did you know early fall is the best time of year for fescue grass seeding in our bay area? Our unique lawn seeding treatment is exclusively done in September and October. We use a machine called a slit seeder, which is an application method that opens your lawn's topsoil for better seed-to-soil contact. What does this mean for you? This means a higher germination rate and a better chance of fuller, thicker grass!
Contact us today to get started!
Our Slit Seeding Process
Our certified lawn care technicians will evaluate the current condition of your yard and recommend the seeding treatment best suited for your lawn's needs. We are an expert grass seeding company that knows exactly how to treat your lawn. Here's how our process goes:
First, we'll inspect your lawn and conduct an in-depth analysis to identify your lawn's specific needs
From there, we lay the grass seed over your entire lawn, then run our slit seeder. (this order may vary depending on lawn conditions)
After the slit seeding treatment is complete, our technicians will educate you on the process, proper watering techniques, and more to see the best results for your lawn.
You'll be left with a vibrant, fuller lawn that you can enjoy in the fall, and that will be healthy enough to endure the winter!
*Note: Our lawn seeding service is only offered as an additional service with one of our lawn care programs.
Why is Slit Seeding Important?
Slit seeding allows fertilizer, water, and other nutrients to mix with the soil. Our slit seeding machine is equipped with a series of knives that cut narrow grooves, or slits, into the ground allowing these nutrients to get further into the roots of your lawn. The increase in seed-to-soil contact makes it easier for your grass to germinate. This allows your lawn to grow fuller, and greener than ever before. 
Schedule your appointment today
Quality Products for the Best Results
Each fall, Agronomic Lawn Management uses the National Turf Evaluation Program to select the variety of turf-type we use to seed our customer's lawns. Each year we use the best-ranked available seed to ensure we are providing our customers with quality, top-of-the-line products since we are an expert grass seeding company. We treat your lawn as if it were our own — why would we want anything less than the best for our lawn seeding? 
Free Re-Seeding Treatments for 100% Satisfaction 
When you put your lawn in the trusted hands of our expert lawn care technicians, we treat your lawn as if it were our own. That's why we guarantee a 70% germination rate in conjunction with one of our lawn care programs and proper watering on your behalf. If you have any concerns about your seeding results, we will inspect and re-seed your lawn as necessary for free!! That's the ALM difference.
Image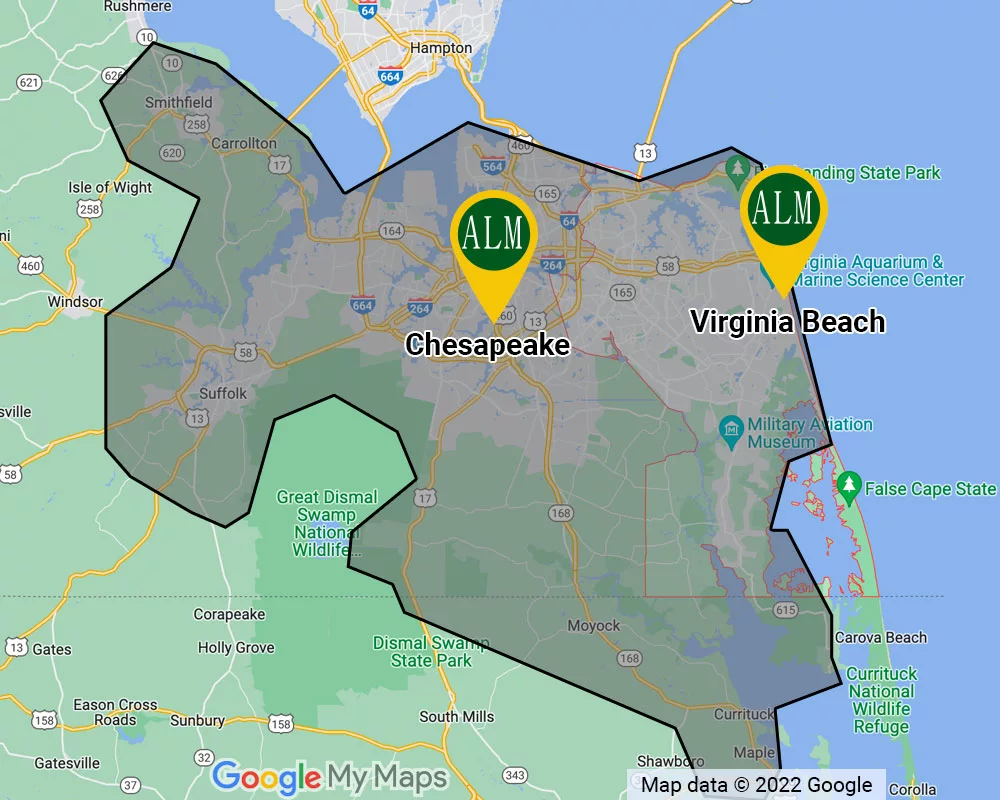 Local Lawn Care Experts
Areas We Service in Virginia
Agronomic Lawn Management has been proudly creating beautiful lawns since 1998.  We provide exceptional lawn care in Virginia in a manner that is effective and environmentally responsible. We are proud to provide our services to these areas: