Image

Say Goodbye to Mosquitoes, Fleas, & Ticks!
Service From Your Neighbors
Fast and Friendly Treatments
Mosquito Control in Virginia
Insects like mosquitoes, fleas, and ticks are annoying pests that inhabit your lawn. Not only do they cause itchy bites, but they can also carry diseases that are harmful to both your family and pets. Agronomic Lawn Management offers a treatment program from April through October to control mosquitoes, fleas, and ticks in your yard. Our 10-application fogging treatment program is safe for both your children and the environment. Don't let pesky insects ruin your outdoor fun—let us help you enjoy your lawn again!
Mosquitoes, fleas, and ticks can transmit diseases such as:
Zika Virus
West Nile Virus
Lyme Disease
Rocky Mountain Spotted Fever
And more dangerous illnesses
Protect Your Family From Outdoor Pests
Nothing ruins beautiful weather like getting bitten by mosquitoes or worrying about ticks. Cast your worries aside and call the technicians at ALM! Our goal is to keep pest populations in your yard in check so you, your family, and your pets can enjoy the great outdoors without hesitation.
Here's what comes with our outdoor pest control service:
10 lawn pest control applications, ensuring swift removal of mosquitoes, fleas, and ticks.
Pet and family-friendly treatments, administered by our trained and skilled exterminators.
Targeted protection directly at the source, maximizing the efficiency of our treatments.
A pest-free yard, guaranteed!
Pest-Free Lawns Since 1998
Here at ALM, we've been servicing our Virginia neighbors for over 20 years, so it's safe to say we've seen it all when it comes to lawn pest control. When you work with our team, you're guaranteed relief from outdoor pests, but you also join the ALM family. Our mission has always been the same: provide quality services and excellent customer service. Contact us today to experience the difference!
Mosquito Prevention Tips
Virginia is a wonderful place to live, and unfortunately, mosquitoes agree. Our climate is a favorite of these pests, so we must be diligent when preventing them. In addition to our professional treatment, here are a few tips to keep mosquito populations out of your yard:
Remove standing water sources such as buckets, flower pots, and birdbaths to eliminate breeding grounds for mosquitoes.
Clean and maintain gutters to prevent water from pooling.
Trim and maintain vegetation around your yard to reduce areas where mosquitoes can rest and hide.
Install screens on windows and doors to prevent mosquitoes from entering your home.
Consider using mosquito-repellent plants, such as citronella and lavender, in your garden.
Use fans to create airflow and disrupt the flight patterns of mosquitoes.
Comprehensive Flea & Tick Control
Keeping your yard protected from fleas and ticks is essential for maintaining a healthy and safe environment for you and your family. By taking proactive measures to prevent and control fleas and ticks in your yard, you can minimize the risk of infestation and safeguard the well-being of your loved ones. Our 10-application program includes protection against fleas, ticks, and mosquitoes. 
Image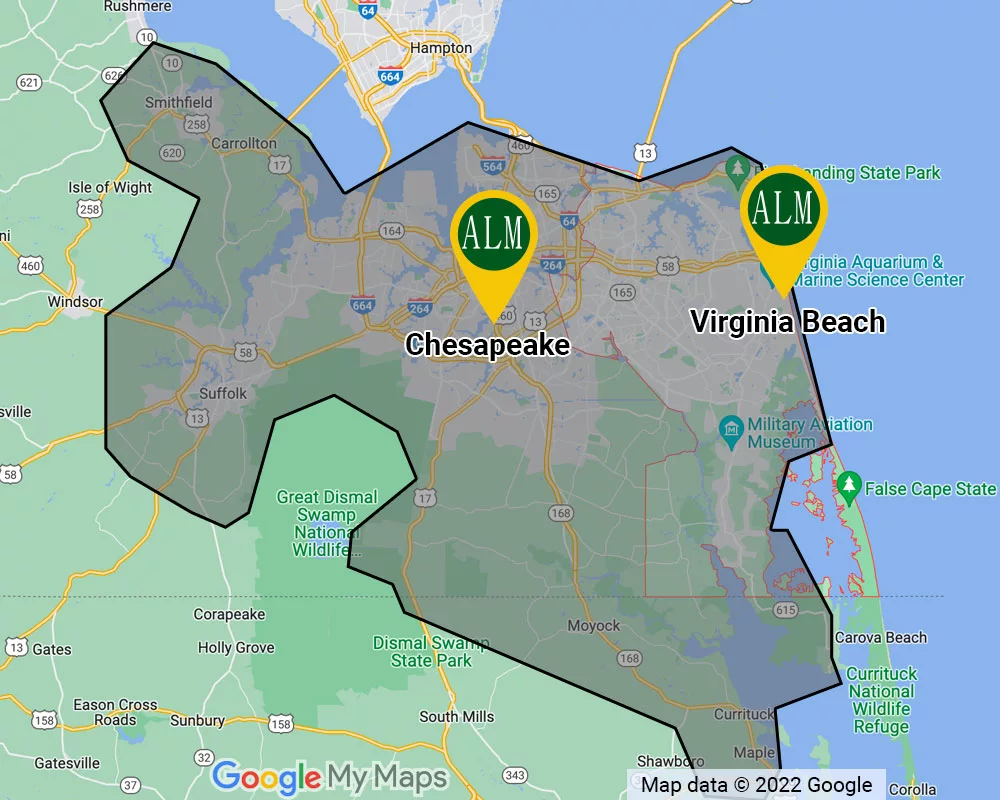 Local Lawn Care Experts
Areas We Service in Virginia
Agronomic Lawn Management has been proudly creating beautiful lawns since 1998.  We provide exceptional lawn care in Virginia in a manner that is effective and environmentally responsible. We are proud to provide our services to these areas: