What services are you interested in? Select all that apply.
Lawn Care in Norfolk,VA
It takes time and effort to ensure that your landscape has what it needs to look its best. Norfolk is part of the "transition zone," meaning that both warm- and cool-season grass can grow and flourish, so it can be hard to do your own lawn care. Our lawn technicians are trained to give you the gorgeous and vibrant landscape of your dreams. After over 20 years of experience, we've created a recurring lawn care program that is customized to meet the year-round needs of each and every homeowner.
Our lawn care in Norfolk typically consists of 6 to 14 applications that can include:
Pre-emergent weed control 
Post-emergent weed control
Lawn fertilization
Lime treatments
Fungicides
And more!
You'll Love Your Lawn—Guaranteed!
We are so confident in each and every one of our services that we provide a 100% satisfaction guarantee to all of our customers, meaning if you are not happy with your lawn, we will re-treat for free until you are! Your satisfaction is what we strive for, so you can count on us to exceed your expectations with every service we provide.
Image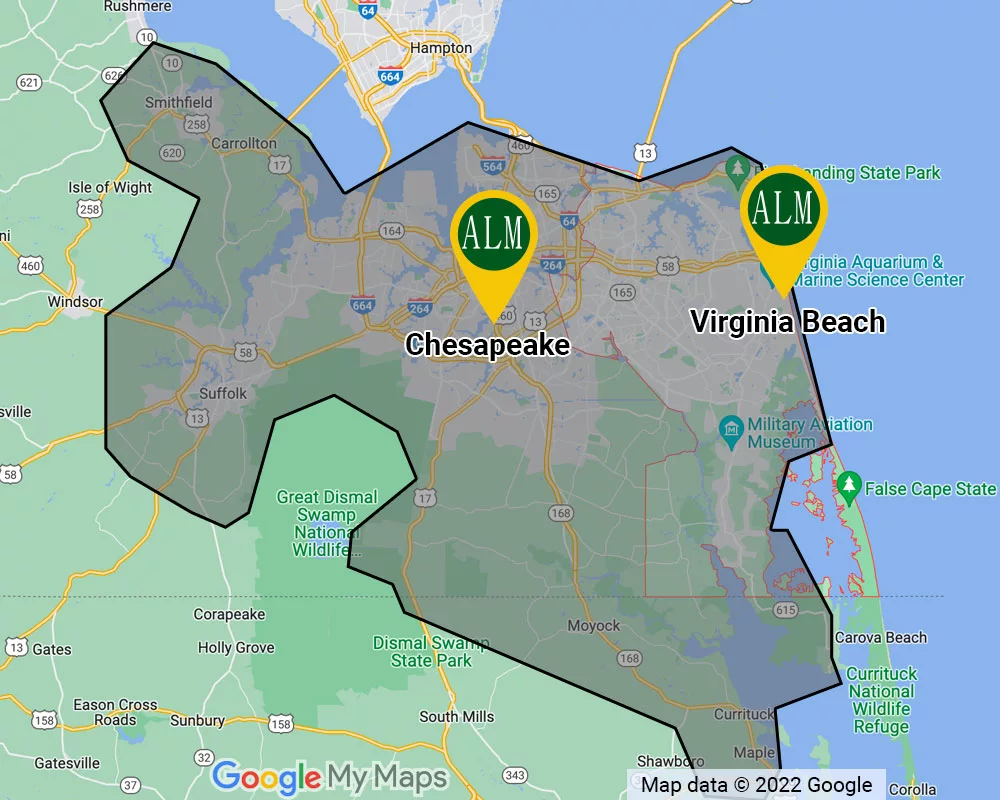 Weed Control in Norfolk
When it comes to lawn care, weeds are enemy number one. Nothing ruins the appearance of turf more than unsightly weeds like crabgrass, chickweed, and dandelions. At Agronomic Lawn Management, we want to help you get the healthy lawn of your dreams by providing expert solutions to the problems it's facing. When you partner with us for weed control in Norfolk, we guarantee that we will do what it takes to get you the weed-free lawn you deserve!
Eliminate and Prevent Weeds From Sprouting
One of the most frustrating things about weeds is that no matter how much time you spend pulling them up, they seem to come back almost immediately. The truth is, removing weeds by hand or using DIY treatments for removal rarely provides lasting relief. What you need is the type of weed control the experts at Agronomic Lawn Management provide: comprehensive treatment that both eliminates and prevents weeds. To ensure the complete removal, we provide the following services:
A soil test to determine the best course of treatment.
Pre-emergent weed control to prevent them from appearing on your lawn in the first place.
Post-emergent weed control to eliminate any weeds already present in your lawn.
Free re-treatments if your weed problems persist after our treatment program is complete.
Tree and Shrub Care in Norfolk
Here at Agronomic Lawn Management, tree and shrub care is our specialty. We go further than just providing spot treatments—we offer comprehensive ornamental care that can halt problems quickly. What's more, we will prevent them from occurring in the first place! Our 6-round tree and shrub care in Norfolk include:
Fertilizer treatments
Preventative weed control services
Disease, fungus, and insect control
And much more!
Grub Control in Norfolk
If you have spotted a small, C-shaped grub in your grass and are wondering whether you should be alarmed, the answer is yes! Although a few grubs won't hurt your lawn, given the chance to reproduce, they can cause expensive damage to your grass by feeding on your grassroots. Hidden deep in your soil, your grub population can grow to become out of control before you even know you have a problem. Get in control of your lawn today by calling Agronomic Lawn Management for quality grub control in Norfolk!
Our Grub-Free Guarantee!
At Agronomic Lawn Management, we are confident that we have the solution to your grub problem. Our lawn care technicians in Norfolk are not only state-certified but continually train to ensure that we provide you with the highest quality services. If you're not satisfied with our work, give us a call and we'll be back to retreat at no additional cost to you.
Lawn Pest Control in Norfolk
Enjoying your backyard with your family can be difficult when mosquitos, fleas, and ticks are invading your space. Our exterminators provide effective, long-term outdoor pest control and use family-friendly, low-toxicity treatment to ensure you have a safe, pest-free outdoor space. We're here to help you get the mosquito, flea, & tick control you deserve, so you can get back out there! When you partner with Agronomic Lawn Management you can expect the following:
Treatments from April through October, prime time for mosquito, flea, & tick activity
10 comprehensive treatments to reduce pest populations and ensure long-term relief 
The continued and guaranteed use of eco-friendly methods for quality lawn pest control
Highly-Trained Outdoor Pest Exterminators
Our exterminators in Norfolk are here to provide you with quality lawn pest control, so you, your family, and your pets can enjoy the comfort of your own backyard. Our team is highly trained and goes through ongoing training to remain the best in the business, so you can rest easy knowing ALM is on your side. We also provide you with additional knowledge about pests, like ticks, that live in your area. Give us a call today to schedule an appointment!
Disease Control in Norfolk
Tired of watching your gorgeous lawn get taken over by unsightly fungus? We don't blame you. Here at Agronomic Lawn Management, we have over two decades of experience protecting landscapes from lawn disease in Norfolk. Our team of highly trained technicians have mastered the art of fast, effective, eco-friendly treatments for grass fungus, meaning that we can help protect your turf from all of the following:
Mildew
Dollar spot fungus
Brown patch
Spring dead spot
Summer patch
And more!
Family-and-Pet-Friendly Treatments for Fungus
It can be hard to deal with lawn disease on your own. A lot of products rely on harmful chemicals that can put you, your loved ones, and local wildlife at risk. When you work with ALM, you'll have the peace of mind of knowing all our lawn disease treatments are eco-friendly as part of our participation in the VA Department of Conservation and Recreation's Green and Clean Initiative.