What services are you interested in? Select all that apply.
Lawn Care in Portsmouth
Is your landscape living up to your expectations? Proper lawn care in Portsmouth takes time, effort, and expertise. Our technicians at ALM have the knowledge & experience to do the hard work for you, so you can enjoy a luscious lawn without lifting a finger. Here at Agronomic Lawn Management, we don't believe in providing the same lawn care to every customer. We live in an area known as the "transition zone" — which means both warm-season and cool-season grass can thrive. 
We Offer Customized Treatments
The variation in grass types means your lawn needs proper attention and care. The one-size-fits-all approach to lawn care in Portsmouth just isn't our style. Instead, our experts provide you with customized treatments that give your landscape everything it needs and nothing that it doesn't. The result is a gorgeous and healthy lawn that you'll enjoy for years to come.
Image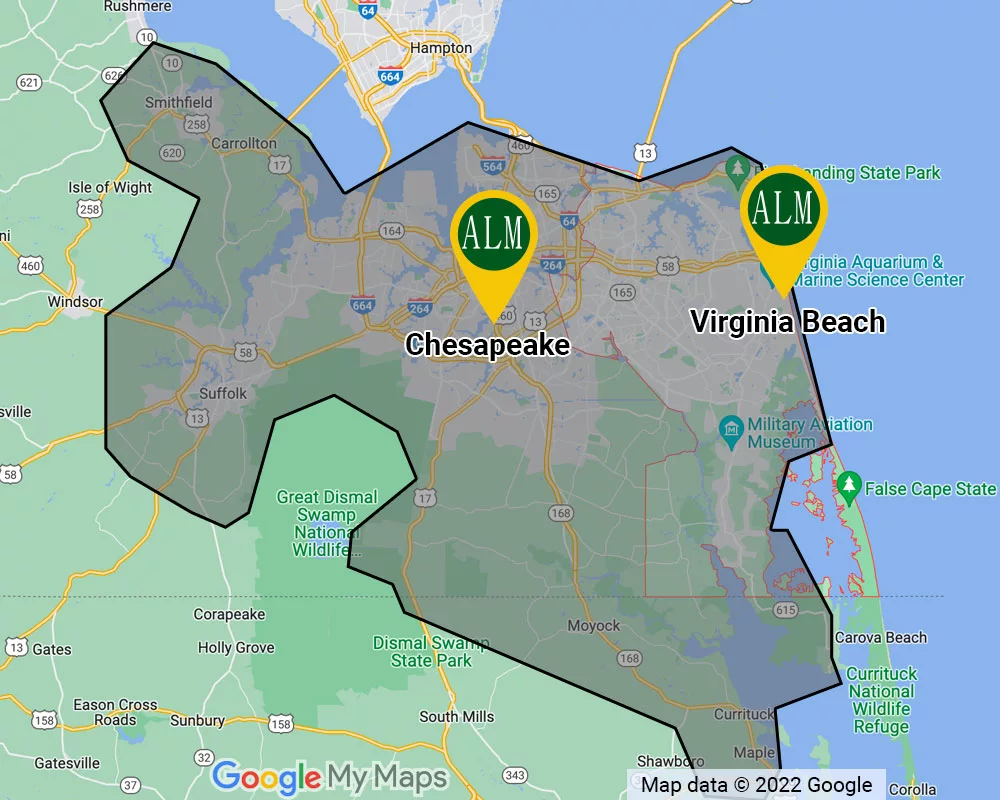 Weed Control in Portsmouth
Are weeds wearing you out? Do you spend hours pulling them up, experimenting with different weed killers, and researching DIY control methods?  If so, then Agronomic Lawn Management has good news for you. With our affordable weed control in Portsmouth, your battle against weeds can be over in no time. Call now and get your first service within 48 hours.
Lasting Relief from Weeds Guaranteed
One of the worst things about weeds is that most are extremely hardy. Just when you think you have plucked them all, a new patch emerges. At Agronomic Lawn Management we ensure lasting relief by providing both eliminative AND preventative treatments. When you partner with us for weed control, we guarantee that the following services will provide you long-term results:  
We start with a soil test to assess the health of your lawn and determine the best treatment plan for you.
A local lawn expert will then remove any existing weeds with eco-friendly and highly effective eliminative treatments.
Additionally, we will provide preventative treatments to avoid the return of weeds and the growth of new types.
If you are not 100% satisfied with our weed removal services, we are quick to provide re-treatments as necessary at no cost to you!
Tree and Shrub Care in Portsmouth
Here at Agronomic Lawn Management, we are dedicated to providing you with tree and shrub care in Portsmouth that revives the look of your landscape. Our technicians follow a 6-round treatment plan to give your ornamentals what they need to thrive. With our services you receive:
Fertilization treatments to give your trees and shrubs a boost
Horticultural oil applications for insect control
Pre-emergent weed control treatments
Insect, disease, and fungus control services
And more
Grub Control in Portsmouth
You've worked hard to create a beautiful lawn, don't let grubs destroy it! These insects feed on the roots of your grass, resulting in brown spots and thin patches. Over time, these patches get larger until eventually your entire lawn is affected. Grubs can also attract wildlife such as raccoons and birds, causing further damage. To save your lawn, trust our grub control in Portsmouth.
Eco-Friendly Relief from Grubs
Grubs won't go away on their own—instead, they'll mature into beetles that will reproduce and create more grubs, making your problem even worse. To break this cycle, you need professional grub control in Portsmouth. Our lawn care experts treat grubs when they're most vulnerable, eliminating them sooner and with fewer products. This results in grub control that's better for the environment and your family.
Lawn Pest Control in Portsmouth
Mosquitoes, fleas, and ticks can quickly put a damper on your outdoor plans. These pests can not only leave you itching and scratching, but they can torment your four-legged friends. Here at Agronomic Lawn Management, we want to keep you comfortable in your yard with our lawn pest control in Portsmouth and with our additional knowledge on ticks.
Reliable, Lasting Services
At ALM, our lawn pest control is designed to provide comprehensive protection from outdoor pests by reducing adult populations and larvae alike. We will administer 10 fogging treatments throughout the warm months (April to October), helping you control populations and get back to enjoying your lawn in peace. Even better, our treatments are eco-friendly and family-and-pet-safe, so you can put all your worries aside.
Disease Control in Portsmouth
Watching disease wreak havoc on your lawn is frustrating, and attempting to treat it yourself only adds to the stress. Instead of struggling on your own, trust our disease control in Portsmouth. Our lawn care professionals will start by accurately diagnosing what disease is present and creating a fast-acting treatment plan to prevent it from spreading. Whether it's spring dead spot, brown patch disease, dollar spot, or mildew, we have the solution for you! Our lawn care treatments in Portsmouth include:
Warm-season fungicide applications: If you have warm-season grass, like Bermuda, we treat a total of 4 times—two in the spring followed by two in the fall, additional summer applications optional.
Cool-season fungicide applications: For cool-season grass, such as fescue, we treat it 5 times throughout the summer.