The Best Tree & Shrub Care in Portsmouth
Trees and Shrubs are some of the best ways to make your landscape stand out, but if they are not properly cared for, they can quickly become your yard's biggest eyesores. Here at Agronomic Lawn Management, our trained technicians employ the most advanced tree & shrub care techniques, using high-quality products to give you beautiful results! Our tree and shrub care services are built to restore nutrients and health to your trees and shrubs and protect them all season long. 
Our Tree & Shrub Care Process
When your trees and shrubs have been given proper care, it can go a long way towards making your entire home look more beautiful. Our tree and shrub care program is built to match the seasonal needs of trees and shrubs at each point in the season, and is applied strategically throughout spring, summer, and fall to keep your trees and shrubs looking their best. Our treatment program includes:
Disease control treatments
Insect treatments
Seasonal fertilization
Tree injections
Dormant oil treatments
And more!
We're also committed to giving your entire landscape the care and protection it needs to thrive. Ask us today how our lawn care program -- and we can schedule your tree and shrub care treatments to coincide with your regular lawn care visits, saving you time and money!
Image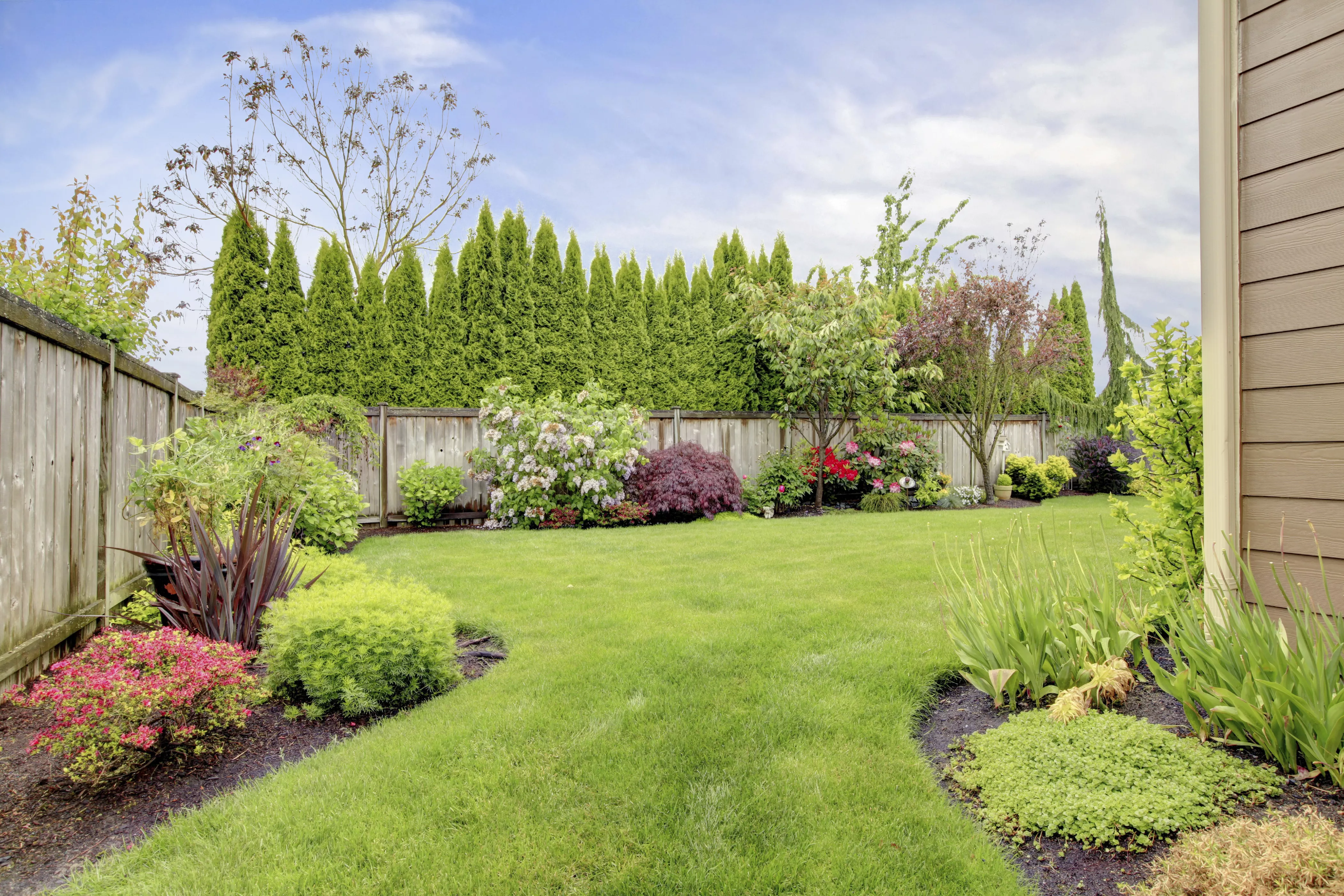 The Benefits of Caring For Your Trees and Shrubs
The word, "ornamentals," can be misleading. It suggests that your trees and shrubs are just decorations. And while they can be standouts in your yard, they bring plenty of real-world value too. The benefits of healthy trees and shrubs include:
Shade and oxygen: Tall trees and full shrubs increase both the level of clean air and cool shade around your home. Particularly during our hot, sticky summers in VA, this can make spending time in your yard significantly more comfortable. 
More secure soil: Mature ornamentals have deep roots that can aid in preventing soil erosion. This is especially important if your property is on an uneven grade, where mature plants can help establish a foundation for your whole yard. This also helps reduce flooding and chemical pollution from stormwater runoff. 
Increased home value: Mature trees and shrubs can put money in your wallet when it comes time to sell your home. Realtors estimate that a healthy yard with mature ornaments can increase your home's resale value by as much as 20%. So, if you let Agronomic Lawn Management give your ornamentals a little love now, they might give you a lot later. 
We'll Keep Your Trees and Shrubs Healthy
Unfortunately, many home and business owners don't give the trees and shrubs in their yards the care they need until a problem arises- and by then it may be too late. Don't risk the health and longevity of your ornamental landscapes. Partner with Agronomic Lawn Management, a leading provider of full-scale, customized tree & shrub care solutions.
As a leading turf care provider, we recognize that your large plantings do not have the same care needs as your lawn. We offer a full menu of treatment applications explicitly designed to help the decorative plants on your home and business property successfully withstand a litany of outside threats, such as:
Insects: Here in Virginia, insects can pose a major problem to our trees and shrubs. Aphids, caterpillars, beetles, whiteflies, and scales are just some of the many bugs that may be affecting the landscapes in your yard.
Disease: Your trees and shrubs may be fighting a multitude of conditions that are common in our region. When left untreated, these illnesses can cause irreparable damage.
Drought stresses: Our dry season can wreak havoc on our large plants and shrubs. Drought stress can induce excessive browning and dying foliage. Not having access to necessary water can also make Southern landscapes highly susceptible to root damage, structural deterioration, pests, and disease.
Image