How To Prep Your Trees and Shrubs for Healthy Spring Growth
Image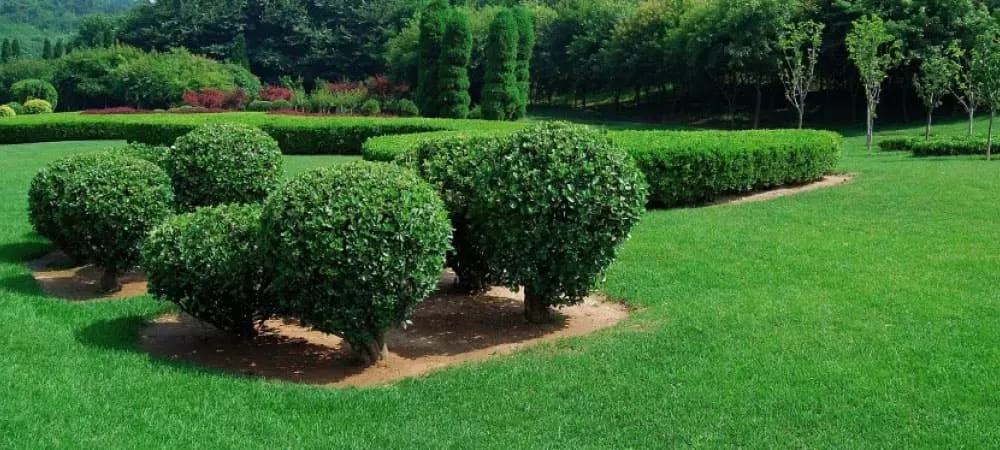 After a long and chilly Virginia winter, we sure are anxiously awaiting the arrival of Spring warmth. While you might be ready for the new season, are you certain your plants are also prepared? After a dormant winter, your trees and shrubs need help waking up to the warm sunny weather.
Follow these 4 steps on how to prep your tree and shrubs for the healthiest growth come springtime:
How To Prep Your Tree and Shrubs For Spring
Just like you, your trees and shrubs need a little TLC after being exposed to the harsh winter weather. Here are a few tips on how to prep your trees and shrubs for spring:
Out with the old, in with the new! Pruning involves trimming off dead or damaged branches from previous seasons. For many of your trees and shrubs, the best time of the year to give a refresh is late winter or early spring when they are still dormant. You can more easily see the old wood and you're able to shape the plant before buds emerge. Pruning is a simple, but vital process for trees and shrubs because it encourages rapid new growth and increases plant strength and versatility when temperatures warm. 
Consider the following benefits of proper pruning:
Increases production of flowers and fruits.
Improves aesthetic appeal.
Promotes growth and plant health.
Reduces the threat of branch drooping. 
Maintains the shape and structure of ornamentals.
Poor plant health is often a sign that your soil in need of fertilizer to replenish macronutrients missing from your soil such as phosphorus, nitrogen, and potassium. Fertilizer is not always the answer, however. In fact, fertilizing trees and shrubs that are already receiving the nutrients they need from the soil can harm them. To avoid damaging your plants or spending money on unnecessary fertilizer, look for these signs of nutrient deficiencies before fertilizing your trees and shrubs:
A soil test that shows deficiencies in the soil.
Decreased growth in plants including smaller leaves than normal and reduced production of twigs, branches, or flowers.
Discoloration of leaves or increased leaf drop.
Trees and shrubs that have been recently transplanted and are still establishing their roots.
Once you've added life back to your soil, move trees or shrubs that weren't thriving in previous seasons to new areas, or even add new kinds of growth. Rearrange your yard to your liking! Pre-spring soil is usually more moist, allowing for easier transport of trees and shrubs before they fill out. Add some Spring flowers to complement your trees and shrubs too! Add the perfect pop of color with these early Spring flowers. 
Don't let weeds beat you to your beds! This time of the year is a great time to weed since the roots are shallow, the soil is more moist, and weeds are slow-growing. Once you remove weeds, remove any old mulch or leaves and spread a layer of new mulch. This layer not only shields you against future weeds, but it also maintains much-needed moisture for your trees and shrubs.
Get Help From Local Professionals
Whether you're concerned about a specific tree or you're looking for year-round shrub control and tree care, the experts at Agronomic Lawn Management are ready to help. As a lawn care company with over 20 years of experience, we have the skills and expertise needed to take your property to the next level. With our six-cycle treatment program, we'll keep your trees and shrubs looking their best all year.